Our Executive Team
The Executive Team is comprised of the Chief Executive Officer, Director of Operations, Director of Finance, Director of Education and Executive Head Teachers. They are responsible to the Trust Board and ensure consistency across all academies. The Executive Team provides both support and challenge to the Academy Leadership Teams.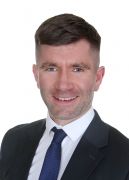 Jeremy Meek
Chief Executive Officer
Jeremy started his journey as the CEO of The Kite in September 2023, having gained over sixteen years experience in education, with twelve of those in school leadership.  He has dedicated his career to continuously improving education and improving the life chances of all young people.
Jeremy has overseen significant and sustained improvements in a number of schools, including leading schools from inadequate to good and better judgments.  He has particular expertise in leadership and behaviour management, having supported a number of schools to achieve outstanding Ofsted grades in these areas.  He holds a firm belief that the people at The Kite are its richest resource and, as a result, the Trust has a relentless focus on not just the pupils' education, but on the support, development and wellbeing of every Kite employee.  Jeremy is a serving Trustee with another successful multi academy trust and believes that practice in education should always be informed by evidence and research.
In his spare time, Jeremy enjoys participating in a range of sports and is an avid cyclist and gym enthusiast.  He thrives on spending time with his young family and enjoys reading a range of both fiction and non.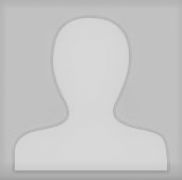 Jayne Godolphin
Director of Operations
Jayne is a human resources and business support professional with more than 30 years' experience in general management, human resources, performance & change management and organisational development, from operations to board level.  Working primarily within the public sector, she has led regional HR teams across Surrey, Sussex and Kent, as well as customer services, complaints, governance, marketing and estates management teams.  She is an enthusiastic motivator with a collaborative style encouraging engagement from both staff and stakeholders. Jayne is proud to lead strong operational Kite teams who are committed to providing the best environment and supporting a positive culture for all Kite colleagues to work and learn in.
After many years in public service including local authorities, social housing and care services, Jayne finds the education sector to be especially rewarding.  To see the incredible impact that great teaching and learning makes on the lives of children and to work alongside such committed and dedicated colleagues is a source of real joy.
In her spare time Jayne enjoys walking and canoeing alongside more creative pastime's such as painting, sewing and reading.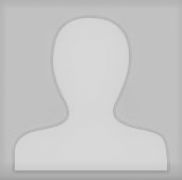 Jane Coleman
Director of Finance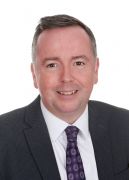 Matt Swain
Director of Education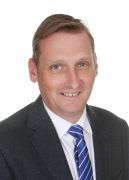 Steve Meakin
Executive Head Teacher
Steve became an Executive Head Teacher within the Kite Academy Trust in September 2019.  He has been involved in education for twenty seven years, of which nine years have been involved in school leadership.  His passion is improving the educational life chances of young people through strategic leadership of education and developing staff and pupils to be the best that they can be.  Steve started his career in hospitality management and has found skills developed in this role very useful in education.
Steve has been a Head Teacher within one of the Kite academies that secured a good in all judgements.  He has a particular strength in the strategic leadership of schools with a particular focus on the pupils' education.  He has achieved this by identifying the strengths of colleagues, supporting and developing them.  Steve works closely with governors and other stakeholders to ensure there is a sharp focus on education.
In his spare time, Steve enjoys long walks in the South Downs with his dogs, Oscar and Myrtle.  He enjoys swimming and going to the gym. He loves to travel and experience food and drink from different countries.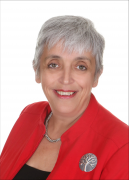 Jenny Rogers
Executive Head Teacher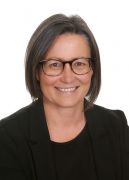 Dee Hughes
Executive Head Teacher
Dee's career in education and passion for school improvement began 23 years ago when she accepted her first teaching post.  She has gained experience of teaching year groups across EYFS, Key Stage One and Key Stage Two which has provided her with a solid understanding of the high-quality teaching and learning, research informed pedagogy and meticulously sequenced curriculum progression needed to ensure all children are able to achieve their full potential.
Dee's leadership career has seen her play a pivotal role in school leadership and school improvement in a wide range of schools; from one and two-form entry schools to most recently, a three-form entry school with an onsite Nursery provision.  As Headteacher, Dee has successfully led schools through the academisation process and has proactively taken on the role of Headteacher in schools that require rapid and sustainable school improvement.  She is passionate about early years' education and has strategically led EYFS at a trust wide level for a number of years.  Dee has expertise in leadership, behaviour and safeguarding and has secured a number of outstanding Ofsted outcomes in these areas.
In her free time, Dee enjoys spending time with her son and on the weekends, supporting him as he plays for two different football teams. She enjoys reading a wide range of books and going to the cinema. Dee can often be found running in her local area and sets herself the challenge of competing in half marathon races at least two or three times a year.