Our Kite Family Hub Team
The Kite Family Hub Team aims to provide our families with support, advice and guidance in a friendly and non-judgmental manner.
More information about the Kite Family Hub can be found here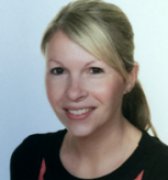 Suzie Andrews
Lead Inclusion Advisor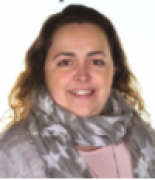 Sarah Charlton
Family Support Worker
I had the pleasure of joining Hale Nursery & Primary Academy in September 2017 as part of their Inclusion Team.  In January 2020 I moved to a Family Support Worker role.  As well as being a Family Support Worker, I am also an ELSA and deputy Designated Safeguarding Lead.  My background includes a period of time as a children's refuge worker and nearly 9 years working with children and families as a family worker.  I enjoy working with families and supporting them to problem-solve around the challenge that they have come to me with.  I believe in the importance of building a trusting working relationship with the families I support.  I am a mummy of two children and I enjoy unwinding and spending time with friends and family.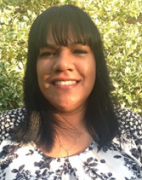 Ruth Masih
Family Support Worker
I have been a Family Support Worker with the Kite Academy Trust for over 3 years, during this time I have watched the Trust grow from 5 to 9 academies.  Within my role, I have met some amazing people, building positive relationships with families and staff across each of the academies and have strengthened my links with key partners to help families and meet their needs.  One of the areas in my role I find exceptionally rewarding is connecting with parents, seeing their confidence grow during the delivery of evidence-based parenting courses (such as The Incredible Years and The Nurturing Programme).  This provides the opportunity to introduce new ideas and techniques to support them on their parenting journey.  Prior to this role, I have worked in Early Years, schools, Children's Centres and been a childminder.  In my personal life, I am mum to two daughters and have lived locally for the past 20 years.  Prior to this, I was lucky enough to experience living overseas as my husband was in the Royal Air Force and we had numerous postings abroad (of which Cyprus was my favourite).  In my spare time, I like reading and spending time cooking for my family.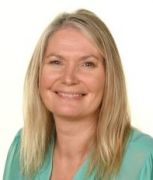 Karen Tyler
Family Support Worker
I have worked for the Kite Academy Trust since it was established in October 2015.  Prior to that, I had been working as a Special Needs Learning Assistant for six years in one of the Trust's founding academies.  I began working in Early Years and started to specialise in supporting children with Special Educational Needs early on in my career.  I am passionate about inclusion for all - supporting and educating adults, children and professionals to understand how we can support everyone to be successful and achieve their potential.  I have built on my passion and I now have a dual role across the Kite Academy Trust as an Inclusion Support Advisor and Family Support Worker.  I am a mum of two boys and spend lots of my free time supporting them in their chosen activities.  I also love to read and enjoy spending time with my husband and our friends.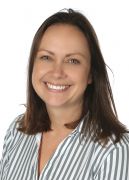 Kate Beer
Inclusion Welfare Officer
I joined the Kite Academy Trust in 2015, working in the office at Holly Lodge Primary Academy.  This was a big career change from my previous role and I was new to the education sector.  I have found that my passion is ensuring that children attend school regularly and on time, and that they all have access to education.  Promoting good attendance ensures effective learning and I love working with families who may need a little help and input.  I am a mum to two secondary school age children, and in my spare time enjoy walking and holidays!