Our Members
Members protect the charitable and educational objectives, including the ethos of the Trust. Their key responsibilities include appointing the Trustees and holding them to account for the successful governance of the Trust.
Ruth Murton
Independent Member
Ruth has been immersed in world of education throughout her working life and has extensive school governing experience across all phases and settings and is a National Leader of Governance and Special Adviser on governance to the Department of Education.  Ruth operates a successful governance consultancy company delivering advice, support, and guidance as well as governor development to schools, academies and multi-academy trust across London, Surrey and the South East.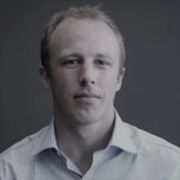 Martin Devitt
Independent Member
Martin is a Director at EY, within People Advisory Services - helping businesses to address their people needs for the future of work. He is an ex-Chair of Governors and helped establish the Kite Academy Trust as one of the founding Board Directors. He provides experience on business / trust growth and team integration.
Andy Johnson
Independent Member
Andy trained as Accountant and has worked for a number of predominantly US companies in a number of overseas locations. He has lived in Camberley since 1989, where both of his children were born and attended local schools. He was a Governor at Prior Heath for 3 or 4 terms starting 1996, at Ravenscote for 1 term and has been involved with Tomlinscote for about 15 years as a Governor and Chair of the Governing Body. Following Tomlinscote becoming an academy, he was both Chair of Surrey Heath Educational Trust and Chair of the Members. He stood down in September when Tomlinscote joined The Prospect Trust.